Curricula
Curricula relating to Holocaust study are posted here. They are focused at elementary through college students. Some materials include posters, slides, and videos. Whenever possible the entire curricula is included and may be downloaded and used directly in the classroom. In other instances a sample from the program is presented. The complete curricula information can be obtained directly from the "owner's" listed address.
If you have one or more curricula to submit for possible inclusion here, please send them to:
Dr. Mark Nataupsky, President
Holocaust Education Foundation, Inc.
P.O. Box 6153
Newport News, VA 23606-6153
by E-mail at: info@Holocaust-trc.org
A list of the curricula is presented below. Please click on either the title or the icon to obtain some detailed information from each document.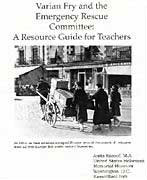 Varian Fry and the
Emergency Rescue Committee:
A Resource Guide for Teachers
(Grades 7-12)
Anita Kassof, M.A.
United States Holocaust Memorial Museum
Washington, DC
Lesson Plan for Assignment Rescue
(High School)
A play — "Rescued from the Holocaust"
Lesson Plan for "Rescued from the Holocaust"
(Junior High School)
HOLOCAUST RESPONSA IN THE KOVNO GHETTO (1941-1944)
Teaching Unit (Teacher's Guide)
Pilot Edition
Written by Ephraim Kaye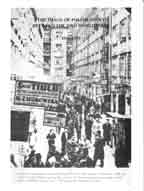 THE IMAGE OF POLISH JEWRY BETWEEN THE TWO WORLD WARS 1919-1939
Jewish Political Parties and Movements
Zionists– Haredim — The Bund
Pilot Edition (Teacher's Guide)
by Ephraim Kaye