Mugs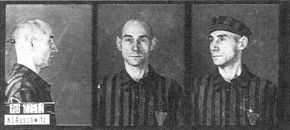 Auschwitz mug shot of homosexual August Pfeiffer, a servant. who was born August 8, 1895, in Weferlingen, Germany. He arrived at Auschwitz on November 1, 1941, and died there December 28, 1941.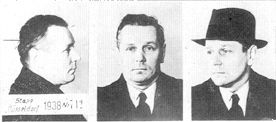 Mug shot of Friedrich Althoff, a waiter from Düsseldorf, who was born May 16, 1899.
He was arrested on charges of homosexuality. Düsseldorf, Germany January 25, 1939.
(Top) State Museum Auschwitz, Oswiecim, Poland.
(Bottom) Westfälisches Hauptstaatsarchiv, Düsseldorf, RW 58-61940